About Me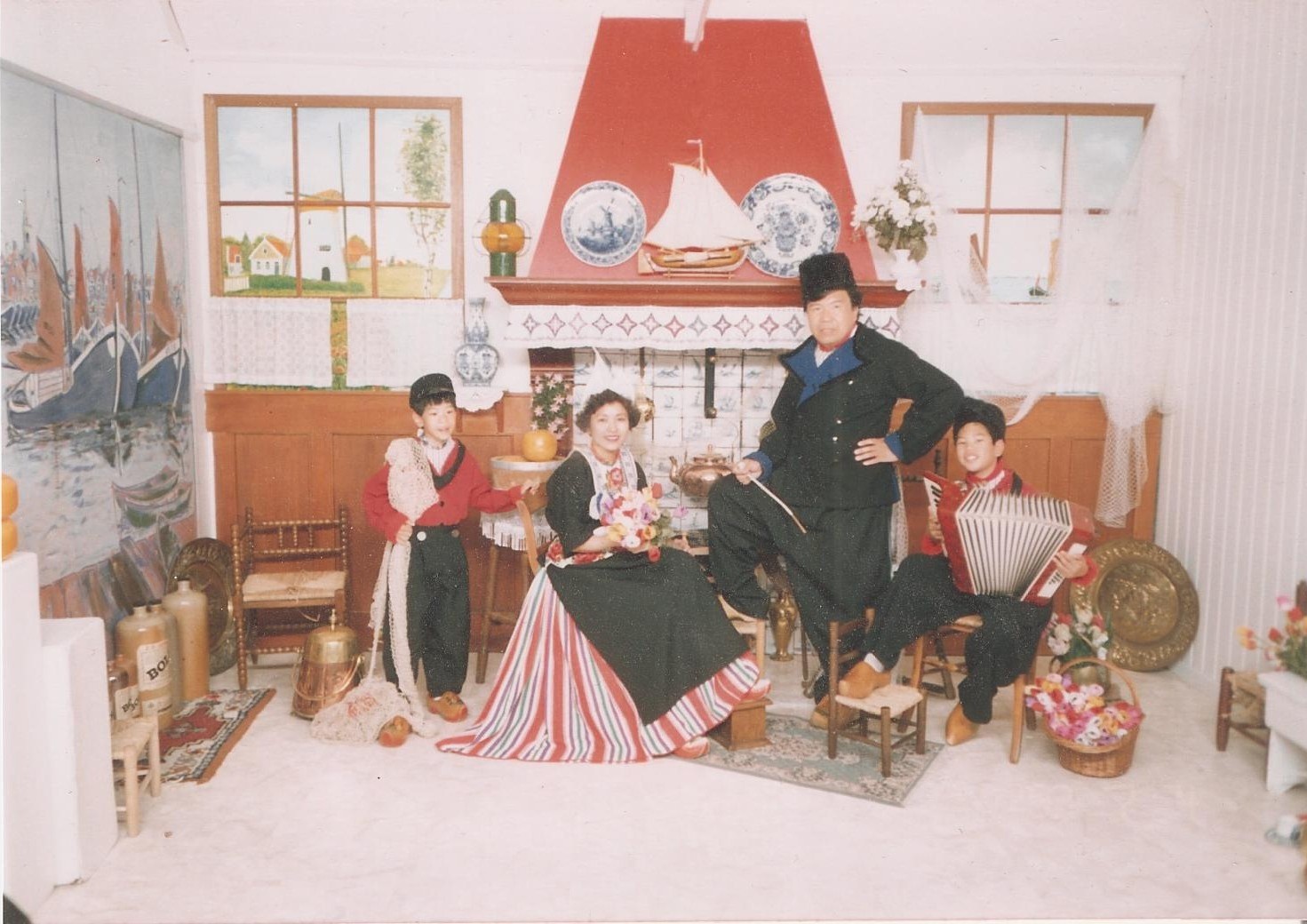 I'm of Chinese/Indonesian descent. To my great surprise, I was born in The Netherlands. That's me on the right practicing the accordion. When I was fifteen I moved to Japan and finished up high school. I then spent about a decade in Philadelphia. Now I work and play in Silicon Valley — a Disneyland for nerds and surfers.
—
I believe the discovery of DNA is as fundamental as the discovery of electricity. I believe robotics is a natural extension for computers. Harnessing our understanding of DNA or improving robotics technology both have the potential to profoundly change the world in the same way electricity and computers have.
—
As an undergraduate at the
University of Pennsylvania
I worked at Dr. David Meaney's
Traumatic Brain Injury lab
. I learned that wet lab biology science was a field that requires lots of tedious human labor and could greatly benefit if parts of it was performed by robots. So I set out to learn how to build robots by getting my Ph.D at
Dr. Mark Yim
's
Modlab
. I learned mechanical, electrical, and firmware engineering by prototyping
Modular Robots
. I even taught them how to
run
. I learned the joys of math and software by programming gaits and analyzing their dynamics with
Dr. Shai Revzen
. I then worked at
Willow Garage
, alongside
Function
, where I got to design different body parts of a humanoid robot. I refined my mechanical engineering skills from prototyping to production level design using sheet metal and machined parts. I am grateful for all the teachers and mentors along the way.
—
I currently work at
Transcriptic
where I'm building a robot to manipulate DNA.
Best way to get in touch with me is email: jimmy[dot]sastra[at]gmail.com